News Archives!
Naughty granny Suzan

I realized that my nipples became hard

See More!

Pierced granny Mitzi

I desperately need to feel a fat head of a cock

See More!

Old maid Gilly

My house is small but clean and tidy

See More!

Busty mom Patricia

My husband has lost interest in me

See More!

Mature mom Holly

So I signed up to model at this website

See More!

Mature housewife Dana

I found myself wearing less and less when I was home alone

See More!

Tiny titted Terry

Sometimes we finger my pussy together

See More!

Senior blonde Lynn

I compare myself to an airport

See More!

Hairy grandma Rebecca

I have been masturbating for years

See More!

Sexy senior Suzette

I continued tugging on my hard nipples

See More!

Mature mom Donna

For the first time in my life I squirted like a geyser

See More!

Black granny Rayveen

Your tongue was up inside my asshole

See More!
Free sex cams
Granny cams
Mommy cams
Mature Latin cams
Mature Asian cams
Mature Ebony cams
Mature Blonde cams
Mature Big Tits cams
Today's update: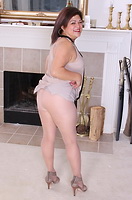 Full series available now!
Latest movies on
(click for preview):