News Archives!
Older woman Kylie

I will make sure that he can see down my cleavage

See More!

Busty grandma Robin

My pussy was suddenly aching to be touched

See More!

Curvy mature Toni

I have always been a messy cummer

See More!

Elegant milf Jillian

I have always had latent bisexual tendencies

See More!

Chubby grandma Caterine

I have become a truly imaginative masturbator

See More!

Asian gilf Tomoko

I was on the computer looking at porn

See More!

Fishnet gran Teena

I was in bed playing with my iPad

See More!

Hard nippled Cathi

I hope my creamed panties will provoke them

See More!

Mature mom Kathy

I want to masturbate with you

See More!

Busty mature Heather

I love loud raucous sex with a stranger

See More!

Pale grandma Franceyn

I am able to masturbate pretty much at will

See More!

Big boobed Marylin

Forbidden fruits may taste the sweetest...

See More!
Free sex cams
Granny cams
Mommy cams
Mature Latin cams
Mature Asian cams
Mature Ebony cams
Mature Blonde cams
Mature Big Tits cams
Today's update: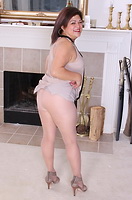 Full series available now!
Latest movies on
(click for preview):