News Archives!
Lusty gran Cathi

I resorted to masturbation and it made me mad!

See More!

Exotic granny Kathy

I have played my games with unwitting strangers

See More!

Busty mom Heather

I was mildly shocked watching myself on my back

See More!

Hairy grandma Franceyn

I masturbate in other women's panties

See More!

Curvy grandma Mitzi

I could feel the wetness starting to ooze out

See More!

Big boobed Marylin

Marylin the cock teaser as some guys call me at work

See More!

Hard nippled Gilly

I want to see how puffy my lips are

See More!

Sweet matured Patricia

I want to see you wank!

See More!

Chunky grandma Suzan

I had a nice clit rub down memory lane

See More!

Large labia Holly

Sucking on my pussy lips will give you a boner

See More!

Slutty mom Dana

My white panties were clearly visible

See More!

Hairy granny Terry

I would encourage him to masturbate, talking dirty to him

See More!
Free sex cams
Granny cams
Mommy cams
Mature Latin cams
Mature Asian cams
Mature Ebony cams
Mature Blonde cams
Mature Big Tits cams
Today's update: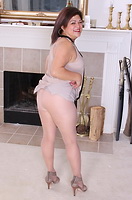 Full series available now!
Latest movies on
(click for preview):