News Archives!
Hairy mom Andie

I get really big orgasms from oral

See More!

Petite mommy Payton

I haven't had sex in more than 3 months!

See More!

Hot milf Ashley

I love being in the presence of guys

See More!

Busty grandmother Sally

I had a sudden urge to masturbate come on me

See More!

Tight pussied Shasha

My fantasy would be you playing with me anally

See More!

Tanned grandma Shana

I have come close to orgasm just from nipple stimulation

See More!

Mature mom Kylie

The first thing I do is put on my stockings

See More!

Fishnet granny Robin

I pounded my pussy hard and rocked my hips

See More!

Soccer mom Toni

It has been a while since I had time alone

See More!

Large lipped Jillian

I am the kind of lady who isn't really what she appears to be

See More!

Asian mom Tomoko

The thought of you doing that to me makes my pussy flood

See More!

Fuckable granny Teena

Teena told me about glory holes and what she did there

See More!
Free sex cams
Granny cams
Mommy cams
Mature Latin cams
Mature Asian cams
Mature Ebony cams
Mature Blonde cams
Mature Big Tits cams
Today's update: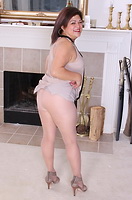 Full series available now!
Latest movies on
(click for preview):