News Archives!
Mammarious mature Adele

You had me pose from sexy to slutty...

See More!

Chunky mature Michelle

I love to be watched while I masturbate...

See More!

Hot milf Jodi

My body reacts and my pussy is running like a tap...

See More!

Busty grandmother Ann

I couldn't wait for my next photoshoot!

See More!

Lustful grandma Cherie

I have always had a really strong interest in masturbation...

See More!

Mature secretary Cheyanne

I know I orgasmed twice...

See More!

Hard nippled Sara

We got to typing to each other and in no time we were doing it on cam

See More!

Mature wife Kelly

I had let myself go without an orgasm...

See More!

Soccer milf Sam

I was getting that tingly sensation in the pit of my stomach...

See More!

Mature wife Tamara

I decided to give anyone who wanted to watch a little treat

See More!

Chubby housewife Kerrie

I masturbated uncountable times when he did it...

See More!

Long legged Bethany

I find it incredibly erotic when some guy is having his way with my feet

See More!
Free sex cams
Granny cams
Mommy cams
Mature Latin cams
Mature Asian cams
Mature Ebony cams
Mature Blonde cams
Mature Big Tits cams
Today's update: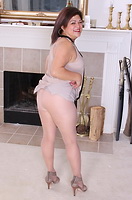 Full series available now!
Latest movies on
(click for preview):