News Archives!
Pantyhosed mature Joline

I have a pantyhose fetish, there, I have said it...

See More!

Hairy mom Manuella

The shape of my hairy pussy lips and my nipples were showing through...

See More!

Sexy mom Yvette

My fingers felt so good on my nipples...

See More!

Sultry senior Faye

My breathing deepens as you begin sucking and biting it hard...

See More!

Cock hungry Lilli

I began to rub my nipples, pinching and teasing them...

See More!

Pantyhosed BBW Betty

My libido is in a state of slow boil...

See More!

Chubby mature Ashley

I often sit and think about how a cock would feel between my breasts

See More!

Furry gran Zoe

I want you to shoot your load into my pussy, leaving me dripping...

See More!

Sultry mom Jennilee

I wonder what it would feel like to be fondled by a stranger...

See More!

Hairy mature Karina

His naked body made my nipples pebble hard!

See More!

Mature BBW Tiffany

My pussy had a mind of its own all day long...

See More!

Elegant mature Harley

At night I become a filthy sex goddess...

See More!
Free sex cams
Granny cams
Mommy cams
Mature Latin cams
Mature Asian cams
Mature Ebony cams
Mature Blonde cams
Mature Big Tits cams
Today's update: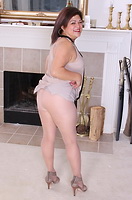 Full series available now!
Latest movies on
(click for preview):