News Archives!
Mature mom Lynn

I could not take my eyes off this long stiff penis

See More!

Chubby housewife Eva

I wanted his man thing inside of me

See More!

Hairy grandmother Lidy

I caught a glimpse of his naked body...

See More!

Mature homemaker Martha

I wanted to rip off his clothes and hump him

See More!

Dildo lover Marga

My softest cotton bras pressing against my nipples turned me on

See More!

Petite Lola Lynn

My tongue travels the length of your shaft

See More!

Nyloned granny Ina

I need a dildo to pound my nyloned pussy...

See More!

Curvy granny Sherry

Hubby's cock will grow harder knowing another man was inside me

See More!

Big bottomed Ferrin

I like to sit on a cuckold's face, smothering him with my big ass

See More!

Mature housewife Deena

I started thinking about sucking on your cock

See More!

Mature dominatrix Dusty

I love to be the stern mistress administering his punishment

See More!

Perverted mom Judy

I made sure there were two pairs of used panties in the hamper

See More!
Free sex cams
Granny cams
Mommy cams
Mature Latin cams
Mature Asian cams
Mature Ebony cams
Mature Blonde cams
Mature Big Tits cams
Today's update: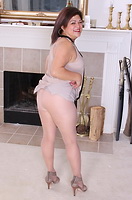 Full series available now!
Latest movies on
(click for preview):