News Archives!
Stacked mom Danielle

I have always had better orgasms masturbating than sex

See More!

Wanton mature Valentina

He ejaculated in my mouth, I swallowed what I could

See More!

Hairy mature Manuella

I let my imagination get the better of me

See More!

Classy grandma Margo

I felt both his hands on my butt...

See More!

Chunky cougar Kacie

I admit it, I get off on it

See More!

Buxom BBW Kristyna

Cum for me... or on me if you like!

See More!

Bi curious housewives

I just had the urge to feel her pussy and tits

See More!

Busty granny Zoe

With his left hand he touched my anus...

See More!

Pantyhosed mature Shayne

I felt wetness between my legs

See More!

Hot mature Lucy

My sexual appetite has been so ravenous

See More!

Big boobed Alicia

I realized the stranger might have seen me naked

See More!

Horny mature Niki

I quickly slid my thong down my legs and grabbed my pussy lips

See More!
Free sex cams
Granny cams
Mommy cams
Mature Latin cams
Mature Asian cams
Mature Ebony cams
Mature Blonde cams
Mature Big Tits cams
Today's update: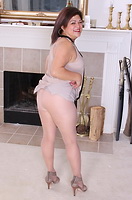 Full series available now!
Latest movies on
(click for preview):