News Archives!
Sexy mom Laeiana

I love the idea of that old guy on me and in me

See More!

Big titted Sarah

I immersed myself in your manly scent

See More!

Gorgeous mature Tara

I noticed a man staring at me...

See More!

Chunky mom Candy

I decided to videotape myself masturbating

See More!

Pantyhosed mom Max

My nipples swelled to their full limit

See More!

Busty milf Crystal

I grab my swollen rock hard tits and pull at my nipples

See More!

Mature mom Rose

We both kind of started saying little things about masturbation

See More!

Small titted Bailey

The best find was a gold-colored vibrator

See More!

Buxom beauty Betty

Where is my donkey-dicked demigod?

See More!

Mature blonde Cody

I have some major beef curtains

See More!

Busty housewife Ginger

I love to sit on one of those massage chairs

See More!

Big boobed Ashley

My heart rate increased when I spotted him undressing

See More!
Free sex cams
Granny cams
Mommy cams
Mature Latin cams
Mature Asian cams
Mature Ebony cams
Mature Blonde cams
Mature Big Tits cams
Today's update: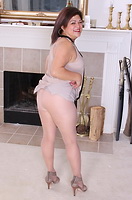 Full series available now!
Latest movies on
(click for preview):