News Archives!
Chubby mature Chula

I found out that there are lots of men who want a chubby lady

See More!

Exhibitionistic mature Karina

I love the feel of my naked tits under the shirt

See More!

Hot mature Ginger

My pussy needed to be stuffed

See More!

Long legged Tawny

It had been a week since I had any orgasms

See More!

Hot milf Yvette

I love to get pumped while wearing these pumps

See More!

Heavy titted Ava

I dried myself of with my knickers and left them there

See More!

Lickable milf Shay

I slipped my hand down the front of my new panties...

See More!

Buxom goddess Daisy

I masturbated in front of a hotel room window

See More!

Loose-lipped Abby

I have weights to enhance the size of my labia

See More!

Monster tits Utah

Sexy thoughts are driving me crazy

See More!

Full figured Sam

I love it when a man keeps himself shaved including his balls

See More!

Big breasted Zoe

Masturbation was looking better and better

See More!
Free sex cams
Granny cams
Mommy cams
Mature Latin cams
Mature Asian cams
Mature Ebony cams
Mature Blonde cams
Mature Big Tits cams
Today's update: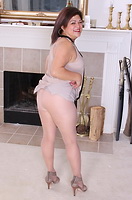 Full series available now!
Latest movies on
(click for preview):