News Archives!
Luscious milf Daisy

I can feel my nipples stiffening

See More!

Stacked senior Ashley

I had long fantasized about masturbating for him

See More!

Curvy mom Betty

The idea of masturbating in someone else's house was appealing

See More!

Chunky mom Amber

I got my hand around his cock and started to jack

See More!

Buxom blonde Danielle

My panties were already starting to get damp

See More!

Mature redhead Rhiannon

I could feel every bump in the road vibrating directly to my pussy

See More!

Buxom housewife Katy

I need some relief and I need it now!

See More!

Pantyhosed humper Connie

I would always find something to hump

See More!

Chubby mom Claire

I know I have great tits, that means a lot, right?

See More!

Hard nippled Marissa

My nipples were erect and about an inch long

See More!

Hairy granny Danielle

I envisaged him nuzzling my pussy through my knickers

See More!

Big bottomed Sunny

Watching your hubby having sex with another woman can be a huge turn on

See More!
Free sex cams
Granny cams
Mommy cams
Mature Latin cams
Mature Asian cams
Mature Ebony cams
Mature Blonde cams
Mature Big Tits cams
Today's update: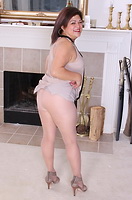 Full series available now!
Latest movies on
(click for preview):