News Archives!
Wanton mom Nikki

My vagina consumes me and I love it

See More!

Small titted Bailey

My nipples were clearly visible through the fabric

See More!

Hairy BBW Chula

I started to rub myself vigorously

See More!

Busty milf Ava

I was spreading my legs wide open

See More!

Anal lover Ina

I am fond of anal stimulation during masturbation

See More!

Long legged Crystal

I slipped a hand inside my thong and touched my pussy

See More!

Fuckable old Michelle

This stranger would soon be cumming onto my body

See More!

Busty mom Gabrielle

My favorite way to masturbate is in the shower

See More!

Skinny milf Lilli

My breasts don't need a lot of support

See More!

Mature wife Belladonna

I slid it in about an inch and wiggled it around

See More!

Milf beauty Harley

I decided it was time for a great cum

See More!

Mature nurse Tara

I let them reach under my uniform and let them feel my pussy

See More!
Free sex cams
Granny cams
Mommy cams
Mature Latin cams
Mature Asian cams
Mature Ebony cams
Mature Blonde cams
Mature Big Tits cams
Today's update: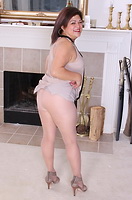 Full series available now!
Latest movies on
(click for preview):