News Archives!
Hard nippled Cathi

My nipples are hardening and sticking out

See More!

British milf Martini

I realize how much I miss sex

See More!

Curvy mom Brooke

My married neighbor Dave was watching me the whole time!

See More!

Over 60 Georgie

I tell him every dirty depraved thing I did with those strange men

See More!

Classy grandma Margo

A distinct itch of horniness was already tingling

See More!

Sexy milf Toni

My fingers disappeared inside my pussy

See More!

Busty mature milfs

Their fingers spread my outer pussy lips

See More!

Hairy grandma Sally

I was really excited about not wearing panties

See More!

Big clit Suzette

Your cock is such a tasty mouthful

See More!

Pantyless granny Mitzi

I want you to coat my foot with your hot cum

See More!

Small titted Sara

I am missing the feeling of your mouth over my nipples

See More!

Chubby mom Martini

I really like to play and dress up naughty at night

See More!
Free sex cams
Granny cams
Mommy cams
Mature Latin cams
Mature Asian cams
Mature Ebony cams
Mature Blonde cams
Mature Big Tits cams
Today's update: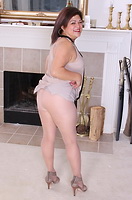 Full series available now!
Latest movies on
(click for preview):