News Archives!
Big bottomed Sunny

I can feel the warmth building between my legs

See More!

Hairy mature Claire

There was an unmistakable sexual charge between us

See More!

Chunky mature Amber

He asked me to take off my panties too

See More!

Busty mature Katy

I could feel your hot breath on my clit

See More!

Mature housewife Marissa

I wanted to taste my own pussy but I never had the courage

See More!

Hairy mom Cindy

My hands wandered around, feeling my pubic hair

See More!

Busty masturbator Harley

Someone was jacking off into my undies!

See More!

Chubby grandma Danielle

Today I had to visit a public rest room...

See More!

Dripping wet Jasmine

I strip down to just my damp panties and start playing

See More!

Vicar wife Elizabeth

I want to be loved, and most of all I want dick!

See More!

Chunky mom Sunny

Being almost exposed like that is really arousing

See More!

Buxom mom Tiffany

I can be mistaken for a whore in this outfit

See More!
Free sex cams
Granny cams
Mommy cams
Mature Latin cams
Mature Asian cams
Mature Ebony cams
Mature Blonde cams
Mature Big Tits cams
Today's update: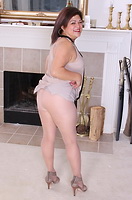 Full series available now!
Latest movies on
(click for preview):