News Archives!
Small titted Liz

I could feel my body flush with excitement

See More!

Mature secretary Angelika

I felt the urge building in me

See More!

Old nurse Melina

My fingers will spread your butt cheeks apart

See More!

Buxom oldie Robyn

I live alone which gives me plenty of time to enjoy myself

See More!

Mature secretary Sherry

I masturbate after work behind my desk

See More!

Compulsive masturbator Vannah

Something happened to me when I turned 35

See More!

Buxom mature Robyn

By some standards, I am rather old

See More!

Bondage lover Cindy

I am always open to try new things in the bedroom

See More!

Big labia Holly

I have always been a little obsessed with masturbation

See More!

Big titted Elizabeth

I am sitting over here with soaked panties

See More!

Chubby housewife Zuzana

I hear your camera snap, snap, snap

See More!

Dildo lover Roxy

I may have given this guy a nice peek at my pussy

See More!
Free sex cams
Granny cams
Mommy cams
Mature Latin cams
Mature Asian cams
Mature Ebony cams
Mature Blonde cams
Mature Big Tits cams
Today's update: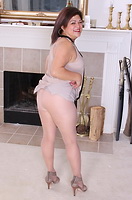 Full series available now!
Latest movies on
(click for preview):