News Archives!
Busty mom Angelika

My holes stretched and filled that is how I like it

See More!

Hairy grandma Zoe

When I sit down I can feel my lips spread apart

See More!

Busty Cherry Lynn

I turned on the cam and focused on my breasts

See More!

Chubby mature Sam

I noticed that I was drawn to the uncut guys

See More!

Busty nurse Betty

I knew I was leaving a wet spot on the chair

See More!

Hot granny Roxy

My hubby was sitting at his computer watching porn!

See More!

Chubby mom Claire

What I really like is to spread my butt

See More!

Beefy lipped Sophia

I have always been happy with my thick pussy lips

See More!

Chubby old Nina

The smell of my juices fill the room

See More!

Chubby mom Molly

My fingers worked their magic as I watched him

See More!

Petite granny Dottie

Masturbation has always been part of my sex life

See More!

Black granny Rayveen

The strong aroma of pussy was intense

See More!
Free sex cams
Granny cams
Mommy cams
Mature Latin cams
Mature Asian cams
Mature Ebony cams
Mature Blonde cams
Mature Big Tits cams
Today's update: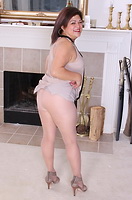 Full series available now!
Latest movies on
(click for preview):