News Archives!
Hard nippled Kylie

I love my labia and how much they stick out

See More!

Busty granny Robin

I would walk around nude with my breasts bouncing

See More!

Sultry mom Toni

I feel your lips on my clit

See More!

Suckable mom Jillian

I knew what the wet stuff was

See More!

Chubby gilf Caterine

It was feeling quite nice as the machine was humming

See More!

Mature BBW Maura

I felt my clit start to throb

See More!

Blonde granny Merilyn

I want to cum for you

See More!

Mature BBW Juliana

I have never seen an older guy masturbate before

See More!

Asian milf Tomoko

I have a sex doll with a huge tallywhacker

See More!

Over 50 Teena

My tits and pussy were on display

See More!

Gorgeous mom Kathy

I was masturbating in my hotel room

See More!

Busty housemilf Heather

I had to rub my clit back to normal

See More!
Free sex cams
Granny cams
Mommy cams
Mature Latin cams
Mature Asian cams
Mature Ebony cams
Mature Blonde cams
Mature Big Tits cams
Today's update: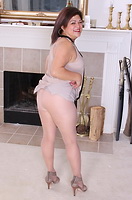 Full series available now!
Latest movies on
(click for preview):