News Archives!
British granny Pearl

I have gotten really into taking pictures and videos of myself

See More!

Curvy mom Catherine

Ever since I can remember I have been teased because of my big butt

See More!

Belgium granny Sabine

I have been masturbating a lot when I came home

See More!

BBW granny Lisa

This past month I have been hornier than normal

See More!

Hot gilf Dalny

I could hardly keep my hand off my crotch

See More!

British mom Teya

When the need strikes I am powerless to resist

See More!

British gilf Tiffany

I picked out my sexiest thin panties and a pair of jeans

See More!

Curvy grandma Dana

The curtains are open, can neighbors see in?

See More!

Over 60 Sally

I need to get off before I go to bed

See More!

Sex starved Dana

I love talking dirty while playing with myself

See More!

German mom Deide

I had already ripped a hole in my pantyhose for easy access

See More!

Hot grandma Mitzi

I am constantly masturbating...

See More!
Free sex cams
Granny cams
Mommy cams
Mature Latin cams
Mature Asian cams
Mature Ebony cams
Mature Blonde cams
Mature Big Tits cams
Today's update: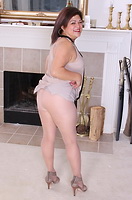 Full series available now!
Latest movies on
(click for preview):